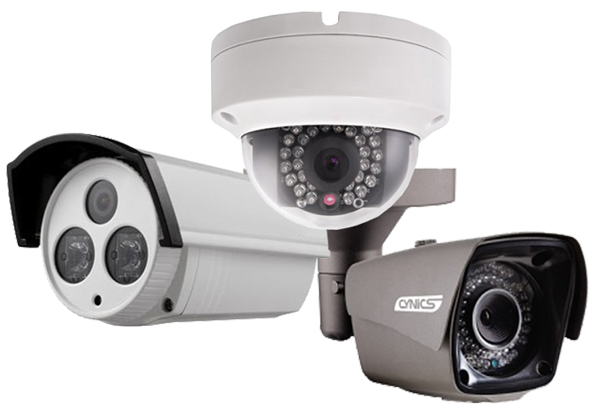 CCTV cameras are essential for every home for added safety and peace of mind. There are a lot of home surveillance cameras on the market with many features to choose from, so finding the best home or office surveillance cameras or a store that meets your needs can be a huge challenge.
We have therefore collected reviews of the best home surveillance cameras to help you in your search to be easier and fun. In no time, you will have a CCTV camera that meets your needs.
1. ThinkValue WiFi Wireless HD IP Security Camera CCTV Model T8855
Category: Home Surveillance Cameras
Camera has a stylish white appearance with Wi-Fi antenna, amplifier and microphone. It has a fixed lens of 3.6 mm and CMOS. It also contains all the features you are looking for in a CCTV camera because it is the best rated out of 4.6 on customer rating
Features:
Live broadcast feature+ Simple and easy to set up Wi-Fi
Camera can be accessed remotely via smartphone, 4G mobile or Wi-Fi
355 ° rotation and 120 ° tilt
You can record 24/7 or record the alarm (when done Motion detection only then recording starts)+ two-way audio
Negatives:
Doesn't support 5G Wi-Fi
Low camera quality especially in low light or at night
2. ProElite IP01AX 2MP Full HD (1920 x 1080) WiFi Wireless IP Security Camera CCTV
Camera This surveillance camera is famous for its small size and easy installation. It has Wi-Fi antenna and siren on the back. This elegant black product has many user-loved features. One is its multi-user platform, where up to 4 users can watch at the same time.
Features:
Provides direct broadcast feature
Simple and easy to set up Wi-Fi
Access to the camera on the smartphone through the 4G mobile network or Wi-Fi remote
Two-way audio
Motion detection
The possibility of using multiple people at the same time via the Internet
Rotation degree estimated at 355 degrees The tilt is 120 degrees
Negatives:
Does not support 5G Wi-Fi network
Poor picture quality
Has connection problems
3. D3D Wireless HD IP Wifi CCTV Indoor Security Camera Model D8801

Category: Wireless Surveillance Cameras
It is the distinctive CCTV Surveillance Camera in our article with a strong look and is classic in black. If you are looking for a luxury-looking CCTV camera with exciting features, this camera is for you. It has a coverage area of ​​360 degrees horizontally and 110 degrees vertically.
Features:
Equipped with night vision (up to 10 meters)
Two-way audio
Multiple users support direct recording at the same time
You can save images and videos on mobile phone and tablets
360 degree rotation and 110 ° tilt
Easy to setup and operate.
Save the registration on the Internet (cloud)
Motion detection
Negatives:
The camera angle changes when the light diminishes
motion detection gives you only an alert for a focused area of ​​the camera.
4. D3D D8810 HD
Classification: Mobile Kids Surveillance
Camera This beautiful white surveillance camera comes in a light weight to be the lightest in its class. It has a wifi antenna at the back. It is one of the home surveillance cameras with a maximum tilt degree of 120 degrees
Features:
Rotate 355 ° and tilt 120 °
Save recording online (cloud)
Infrared with night vision
Motion detection: Alerts will be sent whenever any movement is detected.
Great picture quality HD
Easy to use
Two directions of sound
Negatives:
When the power goes out, the camera settings return to the default mode
Some problems, the connection
5. Sricam SP Series SP005 Wireless HD IP Wi-Fi CCTV Indoor Security Camera

Category: Home Surveillance Cameras
This Surveillance Camera is unique in weight than the rest on our list. It has an attractive black color that is close to its predecessors. One of its most important features is that it can send you email alerts so you can register up to 3 email accounts together.
Features:
You can watch the live broadcast via the Sricam app
Send you alerts when you detect any movement
Rotation angle of 355 degrees and tilt 90 degrees
Equipped with infrared technology for night vision
Two directions for voice
Equipped with email alert feature (when motion is detected) to Up to three email accounts.
You can take a picture from his computer and smartphone while watching live video from the camera simultaneously
Negatives:
Records video in 360p quality only
problems, connection from the LAN cable
6. Mi MJSXJ02CM 360 ° 1080P Wi-Fi Home Security Camera
Category: Wireless Surveillance Cameras
Thanks to amazing features like infrared night vision, 360 degree rotation and motion detection, the Mi Security Camera is one of the best surveillance cameras for homes, companies and stores. In order to get the most out of this surveillance camera, the Mi Home App must be the first to be installed.
This app is available for both iOS and android phones. Once you've downloaded and opened the app, it will provide you with a guide for the camera setup process. Camera setup is easy, and multiple users can view camera recording at the same time. Videos can be recorded without internet. You will only order internet after turning on the camera. Consumes approximately 10 GB of storage within 24 hours in HD mode.
Features:
Night recording feature
Good camera quality
Two-way audio
360 ° Vesion
1080p view + High definition picture quality
Easy to install and setup
Support up to 64GB micro sd card
Video recording without internet
Negatives:
Does not support automatic 360 degree rotation
It needs to be connected to the power source
Memory card with a storage capacity of no more than 64 GB
7. Royallite Wireless HD IP Wifi CCTV Indoor Security Camera (Support up to 128 GB SD card)
Category: Home Surveillance Cameras
Royallite Wireless comes with great features that include live broadcast, night vision, HD camera, and 360 degree camera control. Bandwidth has the ability to handle all connected devices, which makes it possible to connect different devices with the camera to improve performance.
The camera can also be moved remotely to reach different angles of the place while connected remotely. The camera is designed for personal monitoring with a sensor and chipset optimized for mobile use. The distance is unlimited.
Features:
Easy to setup and connect via Android and iOS devices
You can move it 360 degrees
Two directions of sound and a memory card slot
Equipped with a storage cloud
Good image quality
Video can be seen in many mobile phones
Great price
Negatives:
Sometimes the memory card may not work with you
8. YI Home Camera Wireless IP Security Surveillance System
Category: Mobile Kids Surveillance Camera
With YI Home Surveillance Camera, you can control your home and monitor it from anywhere under any sky. The camera has 111 degree glass lenses with a resolution of 720 pixels. It also has an advanced night vision with a width range of 3 meters.
This surveillance camera helps you communicate with your family with an advanced microphone that features a noise-proof filter for two-way voice and video chatting. In addition, you can also adjust the settings to your choice, which include a specific activity area, customize alarm schedules, and camera sharing among family members.
Features:
Motion detection
It can detect the screams of children and send you an alert
Store recordings on a storage card or on the Internet cloud
720P video and infrared night vision
Two directions of sound
Free service
Negatives:
32GB External Memory Card Max.
9. Hikvision DS-2CE1AD0T-IRP 2MP 1080P Full HD Night Vision Outdoor Bullet Camera
Category: Wireless Surveillance Cameras
This surveillance camera has a 1080p HD screen that allows you to get a better view of the captured video or image. Also comes with the angle adjustment feature. You can move the camera from 0 degrees to 360 degrees and can be tilted from 0 degrees to 180 degrees. With the ability to rotate up to 360 degrees.
This camera also has a low power consumption that consumes only 4 watts as a maximum to reduce the price of the electric bill.
Features:
Equipped with HDMI cable output
Excellent 1080P video quality
Two-way audio
Easy to install
Negatives:
Night Vision feature is not clear
10. CP PLUS 2 HD CCTV Cameras (1MP) with 4Ch. HD DVR Kit with All Accessories
Classification: Home
Surveillance Cameras This CP PLUS 2 cameras offer a wide range of functions that include real-time monitoring, night vision viewing and real-time video recording. In fact, you don't even need additional software or accessories for your cameras. All you have to do is install and get started.
Cameras can provide security at home, in the office, shop or company with precision. It comes with many accessories and the installation process takes less than 5 minutes.
Features:
Wide range of functions
Massive storage
High-quality monitoring system
Easy to install
Negatives:
It does not last over Wi-Fi